MS16625-1162, NAS50-162, Retaining Snap Ring w/ Serv tag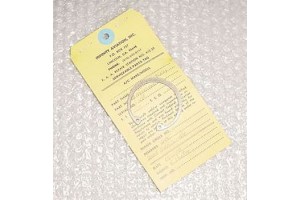 Helicopter Retaining Snap Ring w/ Serviceable tag. P/N MS16625-1162 or NAS50-162.
PLEASE NOTE: There are several available of this part, certified under the same yellow tag and unless the entire quantity is purchased you will receive only photo copy of serviceable tag. Original tag will be sent only to buyer the purchases the entire available quantity or the last part available.
Condition Code
Condition
SV