Boeing 727 Mechanical and Electrical Systems Manual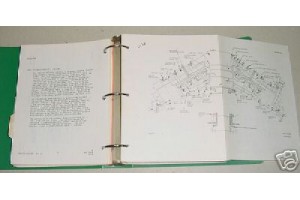 Boeing 727 Mechanical & Electrical Systems Training Manual.
It covers:
General Description / Structures
Electrical Power
Fuel System
Powerplant
Auxiliary Powerplant
Fire protection
It was published by Boeing to assist Republic Airlines technicians train on the aircraft systems of the B-727-200 series models and was updated thru 1978. Very detailed manual. Also very thick and very heavy. Sold as is, no returns.
Condition Code
Condition
AR