65-590015-3B1, 65590015-3B1, Beechcraft Queen Air Parts Catalog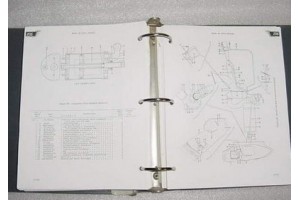 Beechcraft Queen Air 88 Parts catalog. P/N 65-590015-3B1.
It covers:
LP-1 thru LP-26
LP-28
LP-30 thru LP-47
Over 2" thick manual! It was a shop book and it is in average condition. Published in 1982. Excellent reference material for the pilot owner!! Binder is in poor condition. Sold as is, no returns.
Condition Code
Condition
AR