1-140-205-06, 1140-205-06, Lycoming T-53 2nd Stage Disk w Sv tag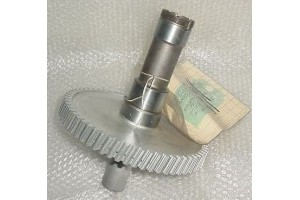 UH-1 huey / Lycoming T-53 Second stage Turbine Disk w/ Serviceable tag, (Royal Australian Air Force, 1978),  as shown on photos. P/N 1-140-205-06. TSO: 0 hrs. TSN: 498 hrs. 5000 hrs time limit.
No traceability paperwork available other than tag shown on photos. Our company's C of C is available upon request, (please contact us if you have any questions prior to making a purchase).
Condition Code
Condition
SV