Large lot of NEW and used Cessna 120 / Cessna 140 parts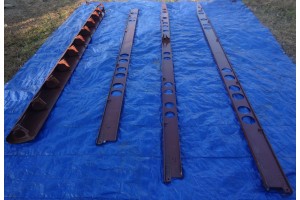 Large lot of NEW / nos and used Cessna 120 / Cessna 140 parts as shown on photos. There are probably over 200 aircframe parts included in the lot. There are several new / nos parts. Most are used in serviceable condition including: rear fuselage section, rudder pedal and firewall assembly, cowling, several control surfaces, instrument panel assembly and countless other smaller airframe parts.
Parts are located in Rockwall, TX and will need to be picked up or if they are to be shipped buyer will be responsible for shipping arrangements. Additional cost will apply for crating / packaging and shipping. Pick up is preferred. Call or email if you have any questions or if you need additional photos.
Condition Code
Condition
AR