653751, 653751, Boeing 737 Pratt Whitney JT8D Turbine Vane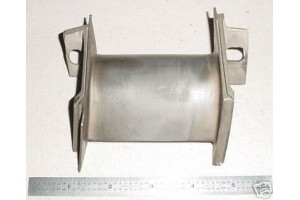 Boeing 737 Pratt & Whitney JT8D first stage Turbine Vane. P/N 653751. It is used in average condition but I have no paperwork for it so it is sold as a nonairworthy blade, for display only. The Pratt & Whitney JT8D was extensivelly used by civilian aircraft around the world such as the Boeing 727, Boeing 737, the DC-9 and MD-80 and it is still used today under the J52 turbojet designation primarily by the military on aircraft such as the A-6 Intruder, etc.
It would make an excellent show and conversation piece for the office or home. (file photo).
Condition Code
Condition
AR